The Catwalk
Welcome to Light Datacenters first competetive Fashion show Venue.
Come bring your friends and enjoy a glamourous night in our Venue
Services
We offer a brand new event. A fashion show. Show us your best vanilla clothing and let our guests vote to become fashionista of the month to receive a special prize. Applications go to Laraya Tashyk.We are also trying to reinstate the infamous Date Auction. if you are interested in offering your services (sfw/nsfw) to others feel free to apply aswell. Your person of contact is also Laraya Tashyk.We also are proud to have the best sewers of Eorzea working for us offering an
"Outfit of the day"
which you are able to buy in our venue.You can find further informations on our discord.
♥ Wares ♥
Za Zu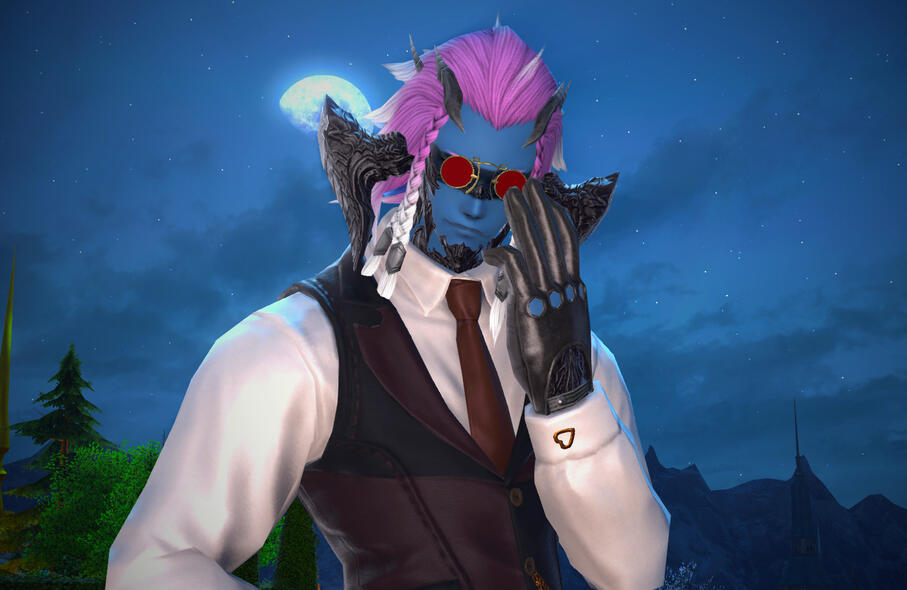 Bio:ZaZu, esteemed sexlord of the dungeon, commander of your pleasure, master and founder of the greatest night of your life, formerly seen in your dreams, creator of the ZaZu surprise, Summoner of your pleasure, betrayer of anything but your desires, paddle enthusiast and major pain in your ass :wink:
Service OfferedAnything, I'm flexible
---
Chaosic Red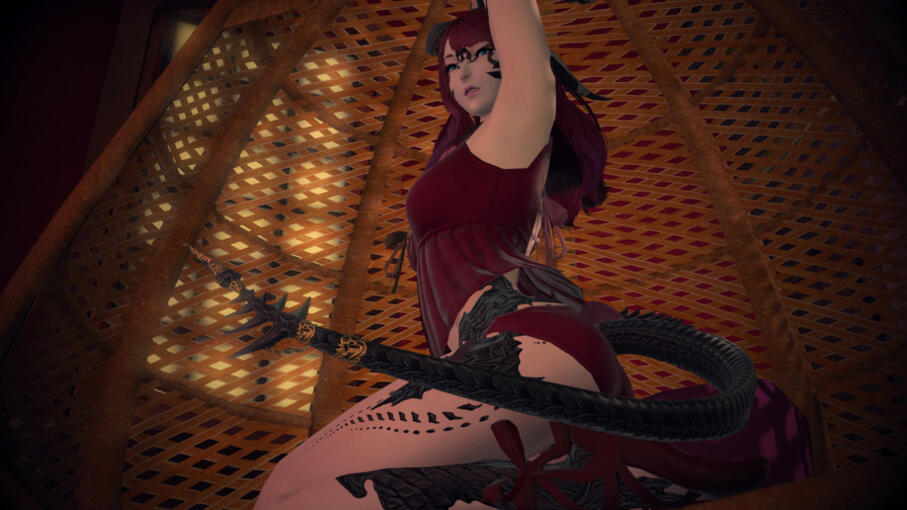 Bio:Gridanian born and Ul'dah raised, Red is lover of all kinds of explosions. Depending on her mood, this smol Xaele can be either sweet and lovable or devious and mischievous. Whether you want to take her on adventures or cuddle in a hot spring, she will be sure to make you smile, if not have you join her in fits of giggles. When not bathing, Red can be found socialising, taking photos, or out and about doing the murder (no people are harmed)
Service OfferedWhether its a quiet date, walk along the beach, or a grind in the dungeon, Red is open to lots of things (within reason). She prefers male company but will never say no to a girls night out, though NSFW content will only be gifted to those lucky few.
---
Amaya Lyn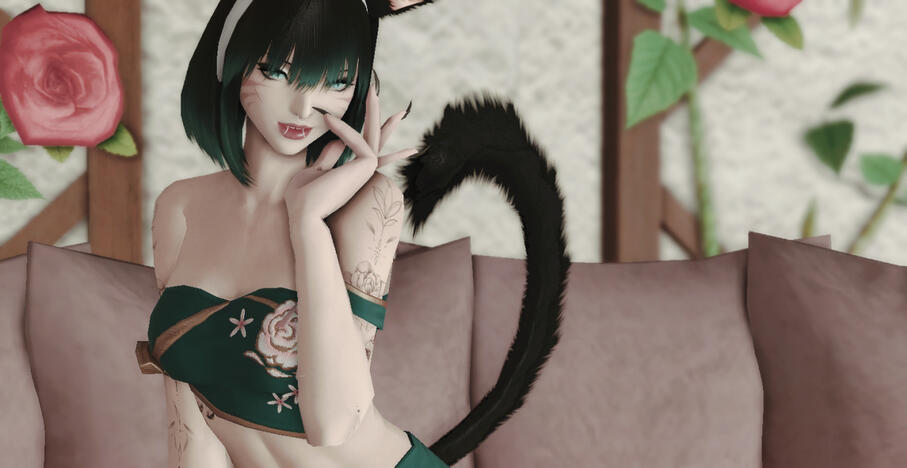 Bio+offered Services:Black haired Miqo'te is a loyal and playful warrior. She loves the nature and enjoys the company of others. but don't let her innocent streak fool you. she can be a beast as soon as her opponent wishes it to be or very affectionate
---
Nyras Nhin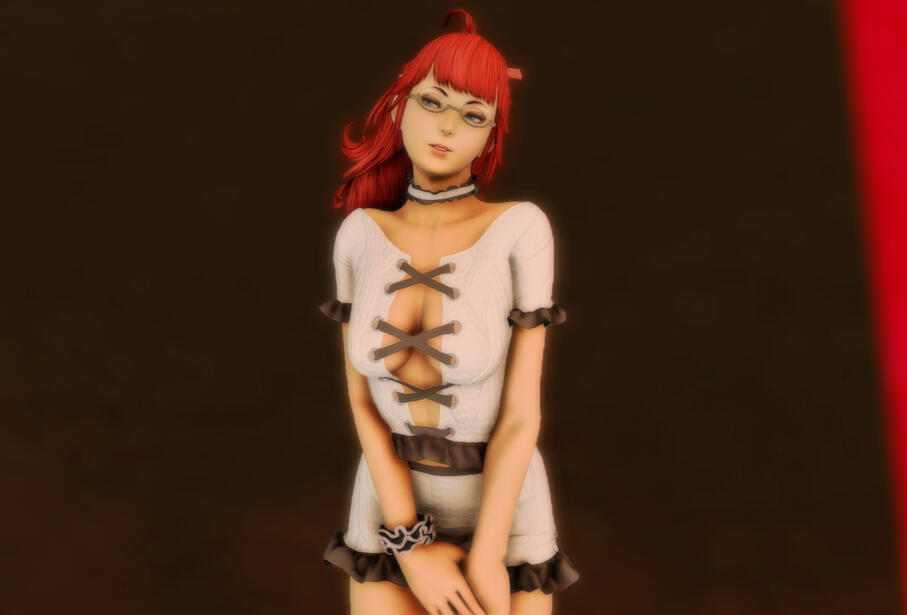 Bio: A red headed adventurer now stabled in the Lavender Beds. Socially awkward and a bit clumsy, but she can be a good company after breaking the ice.
Service Offered: In game content (glam farm, mount farm, raids, etc) & roleplay. NSFW roleplay is also possible, but it depends on if we click together, so do your best ♥
---
Solar Trizdar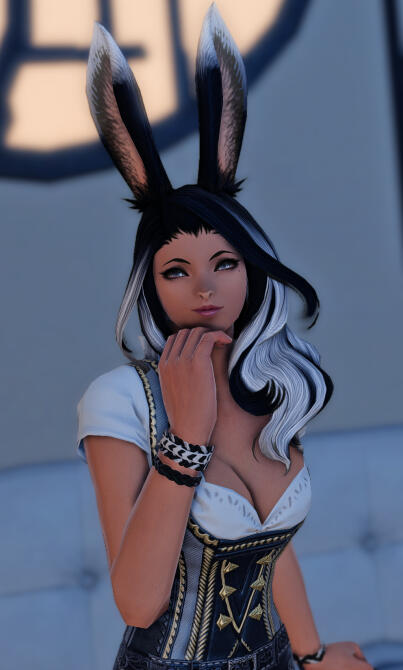 Bio: While her birthplace is in the Golmore Jungle, as far as she remembers she has always lived in the territory of La Noscea. From young age she loved to admire the scenery of the world, and her desire to immortalize such beautiful places made her study and work on the art of photography. On the side, she could be found crafting - or trying to be social in clubs and pubs. Her shy nature makes her seem quite distant, but get close and don't be scared, she's as loving and caring as one could be.
Service Offered: When it comes to things I can offer the list is vast, services such as photoshoots, content clearing/farming or if your looking for something more casual and easy going I would be more than happy to go on a date or maybe even just hanging out and enjoying each others company.
---
Ashlyn Ishina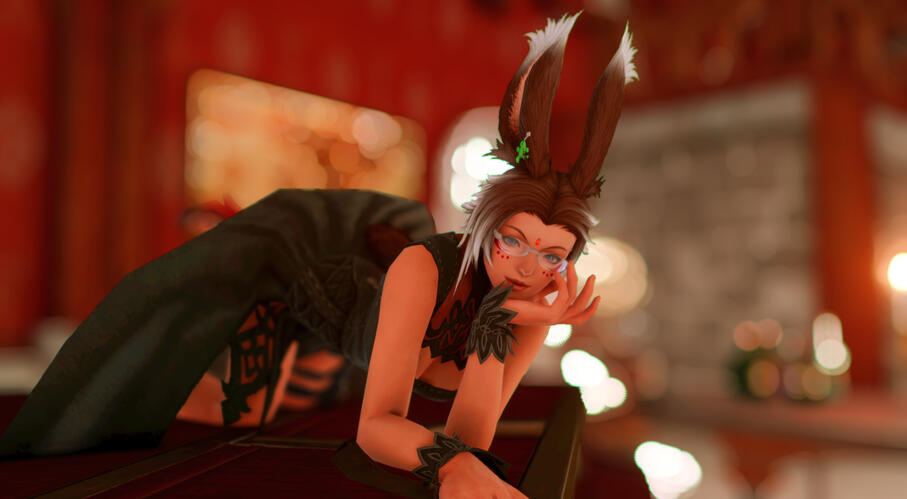 Name: Ashlyn Ishina
Bio: A Rava from the deep reaches of Golmore, she had left the jungles at a young age. Yet what she discovered beyond was a world full of things to see and experience. During her long life, she has been all over the star and is willing to help you experience the many things she has learned through her journeys
Offered Service: In game content (Raids up to P2S, dungeons, mount farms etc), Pentameld Omnicrafter services, Roleplay date, up to and including going NSFW.
---
Schulenina Kurae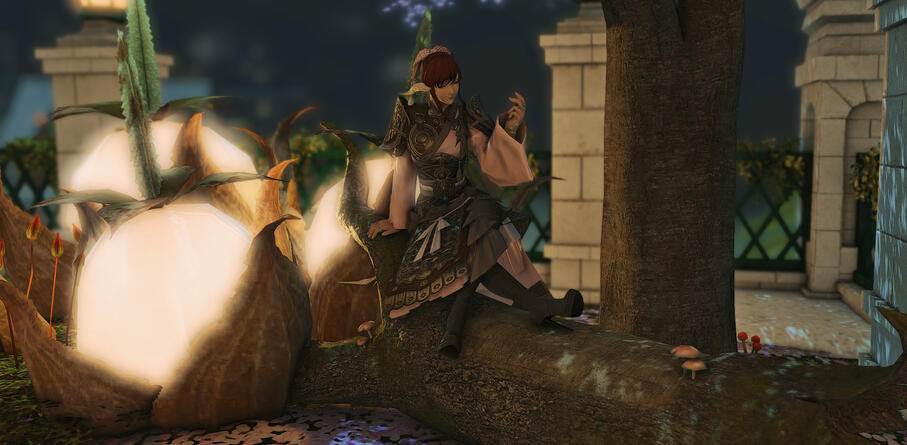 Bio:"Born and raised in Sui-no-Sato, since young age she followed her desire to roam the world, wandering on the battlefields while providing healing to those in need. A charismatic leader on the fronts, she managed to bring her troups to victory in many cases thanks to her strategies and her courage.
Her life in those tiring times made her, however, a shy one when it comes to proper socializing. But her curiousity to see the life outside of the frontlines is pushing her to test new things and to overcome her limits."
Service Offered:Can be a lot of things from battles (pretty much any instance in the game) to a simple date to ERP
---
Unknown Dream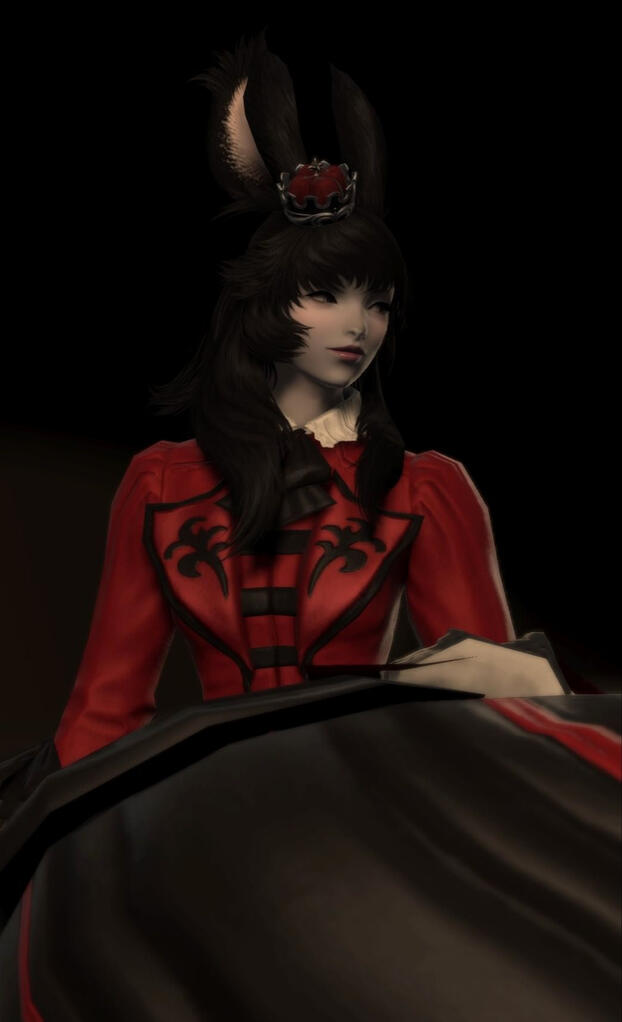 *Bio: Unknown travelled from her home which got destroyed over to Eorzea to find new friends, love and adventure. She likes it to be treated like a princess but her tongue can be sharp as well. She's always up for an adventure may it be in a dangerous or sensual way.
Service offered: RP session or erp session that's up to the bidder. I also offer help with dungeons and everything I can help with.
---
Sage Yl'vaine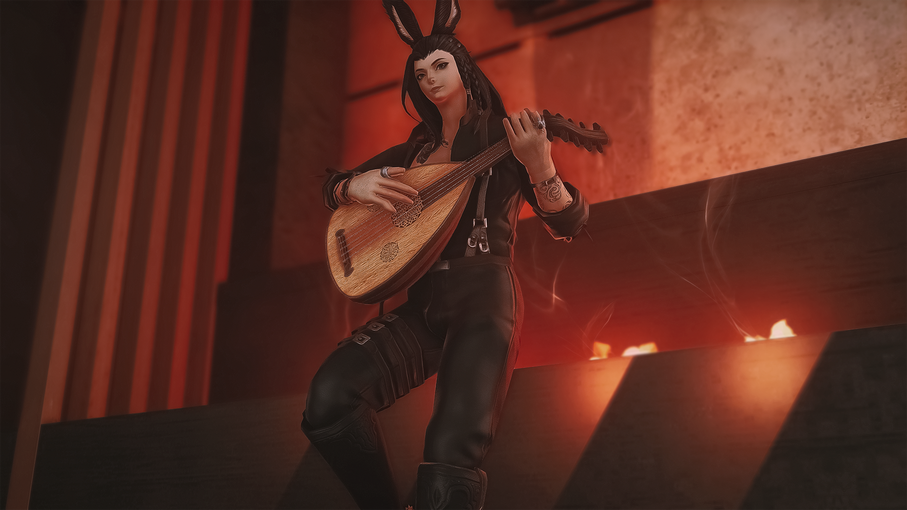 Bio: Enamored with the arts as a child, Sage's interest became more a career than a hobby after abandoning his post as a defender of the Golmore Jungle, defying the Green Word and seeking refuge in Dalmasca. His time in the city was spent as an aide of a Master Songsmith, where he refined his talent for composition and painting, decorating and design before working his way through the rank and file of the middle-city cultural elite and gaining a profitable place as an advisor to the throne and ambassador for Rabanastran culture.Service Offered: Any SFW or NSFW RP encounter or scene, running/progging/farming content, assisting with levelling/blue mage, gathering or crafting precrafts and more besides. Also happy to help with Gpose, Anam and Gshade, and willing to provide Photoshop/General Photography tutoring.
Staff
Management
Laraya Tashyk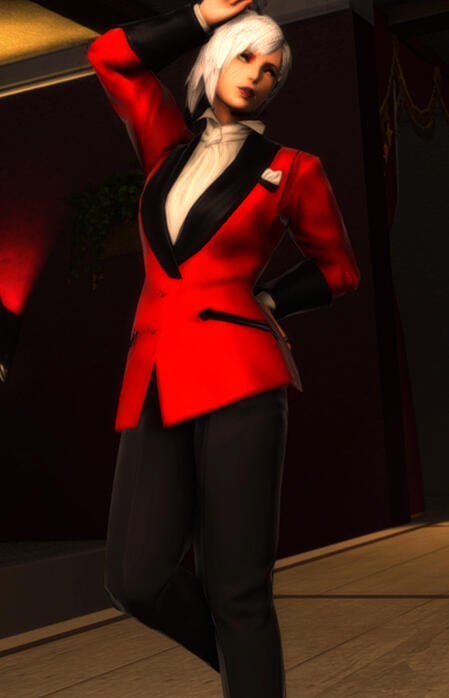 Allrounder
Schulenina Kurae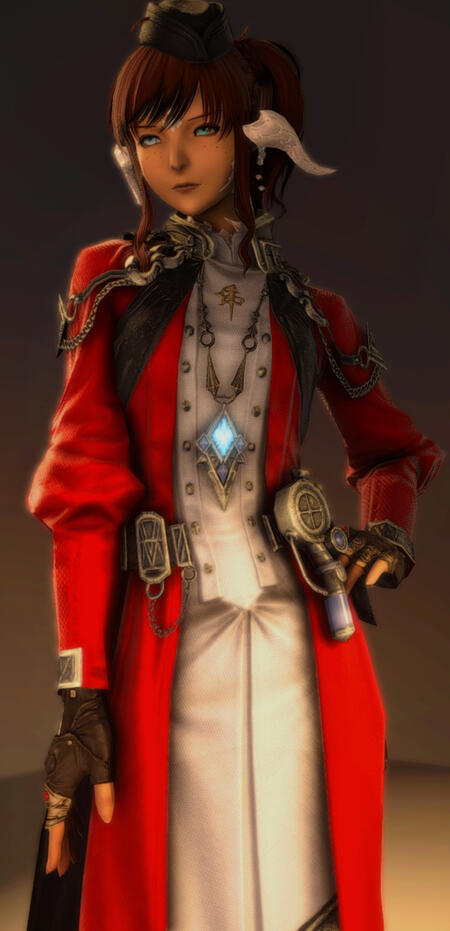 Security
Jihyo Park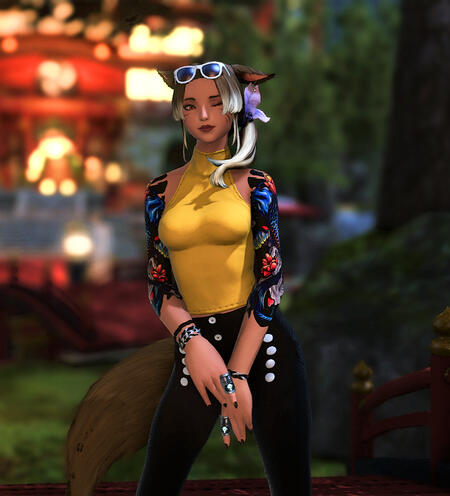 Model/Ware Support
Renfa Sonken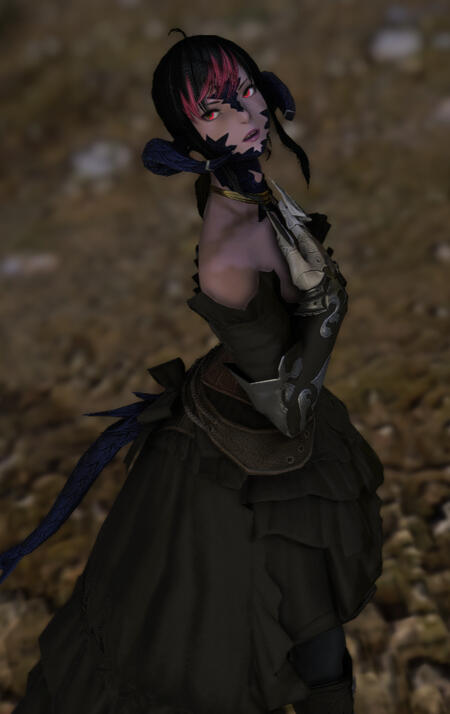 Bartender
Zuhmhe'li Mhilfimi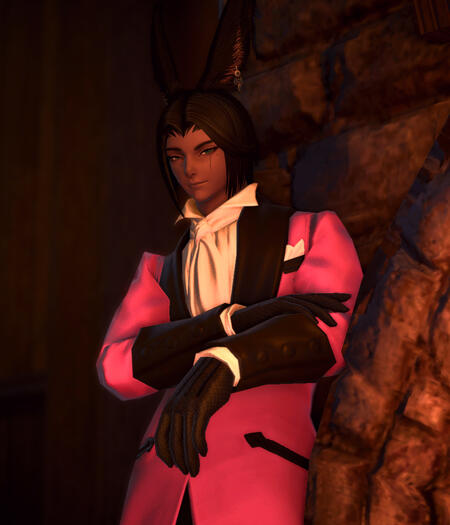 Resident DJ
Prima Ballerina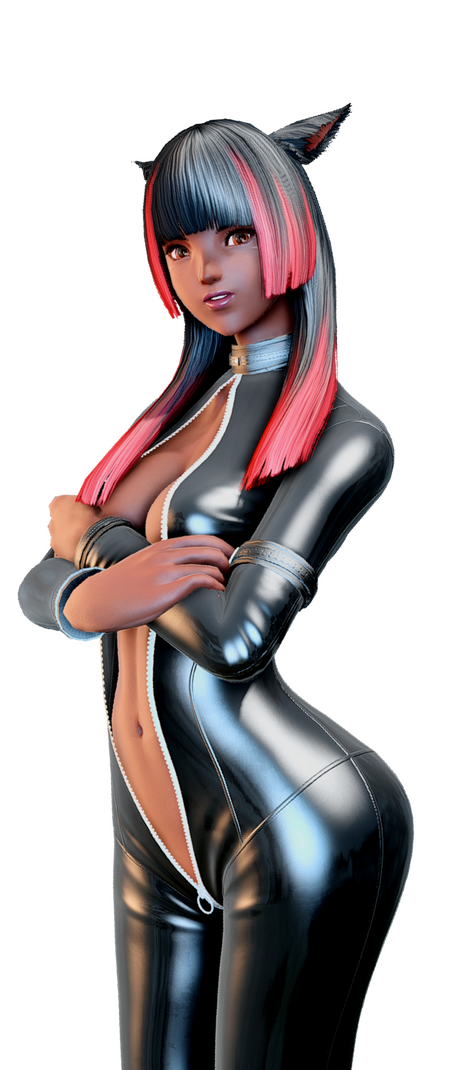 Venue
Our Venue has a modern but yet classy look inviting you to enjoy the shows from different angles and relax with your friends.Also our models/wares have a special room for themself to get prepared away from public eyes of course.We hope you enjoy your stay!
Links
Partners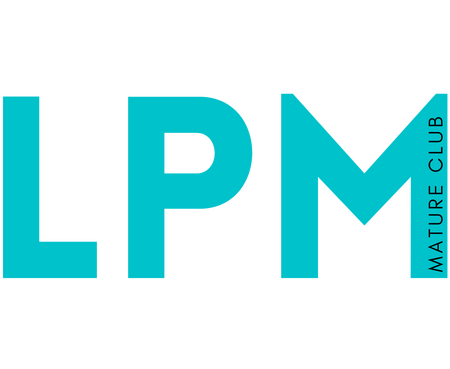 Go and visit our partner Venue La Petit Mort.
First class erp and club services, a friendly team, lovely amours and a wonderful club await you there!web: https://la-petite-mort.carrd.co/#
discord:https://discord.gg/lpm